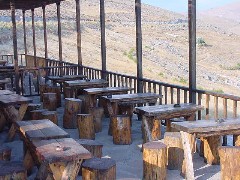 This was the first thing we saw when we came through the entrance and this is where I wanted to stay. It was shady and cool and I could see the trees just fine and maybe appreciate them more with something cold to drink in my hand. But I felt duty-bound and made my way down the trail.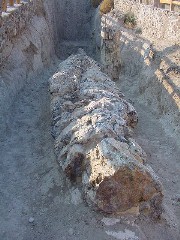 What can you say about a petrified forest that has not already been said?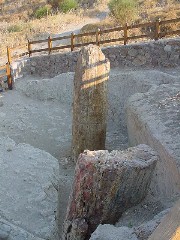 It is a bunch of trees that are now rocks.